Robin Gosens
© Deutscher Fußball-Botschafter e.V.
-, 04.06.2021
• Who will succeed Robin Gosens?
• Fans vote for their favourite in 2021 via online voting


Berlin, 04. June 2021 -
The online voting for the popular and much used Public Award of the non-profit association German Football Ambassador (Deutscher Fußball Botschafter e.V. - www.fussballbotschafter.de/en) starts today and will determine who will succeed last year's winner Robin Gosens of Atalanta Bergamo.
Trailer: https://youtu.be/VElY0Ru2fc0
For the next five weeks, football fans can vote at www.fussballbotschafter.de/en/publicawards to select their stars from the top 11 German players active abroad. The still current winner of the Public Award Robin Gosens is waiting with great interest to see who will succeed him: "I'm curious to see who will win this year - for me it has been such a nice award because it actually comes from the football fans."
Furthermore, Gosens donated his signed book "Träumen lohnt sich" (Dreaming is Worthwhile), which was recently published. On top of that, among other things, an original jersey of the DFB team with the team signatures will be raffled off among the participants.
This is already the ninth edition of the award, which is presented at an Award event in Berlin in October and in which tens of thousands of fans participate. In the past, the winners have been players such as Sami Khedira, Bastian Schweinsteiger, Marc-André ter Stegen or Emre Can.
The eleven players up for election were nominated in advance by a top-class jury chaired by the long-time kicker publisher, Rainer Holzschuh. Rainer Holzschuh: "It is a special challenge every year, because we should not only take sporting success into account when making the selection, if possible."
The non-profit association honours German players and coaches who positively contribute to the image of Germany in the world through their performance abroad. In cooperation with numerous institutions such as the German Foreign Office, the Goethe Institute and the Association of German Football Coaches, the German Football Ambassador is also involved in social projects - the prize money always goes to social projects, for example. Last year, Robin Gosens decided on a project close to his heart in Zambia, for which he is engaged together with Plan International e.V..
From 4th June onwards, football fans can vote for their favourites directly via online voting. The voting will end on 11 July 2021.
In this year's finals, the following active players are up for the voting:
• Ann-Katrin Berger (Chelsea FC Women, England)
• Sara Däbritz (Paris Saint-Germain, France)
• Mario Götze (PSV Eindhoven, Netherlands)
• Ilkay Gündogan (Manchester City FC, England)
• Kai Havertz (Chelsea FC, England)
• Marcel Heister (Ferencvárosi TC, Hungary)
• Toni Kroos (Real Madrid, Spain)
• Dzsenifer Marozsán (Olympique Lyon, France)
• Hany Mukhtar (Nashville SC, U.S.A.)
• Lukas Nmecha (RSC Anderlecht, Belgium)
• Kevin Volland (AS Monaco, France)
All participants in the online voting can optionally also take part in the raffle, where exciting prizes await the winners.
Online voting: www.fussballbotschafter.de/en/publicawards
Note for editors – Image, high-resolution, is available for download at: https://t1p.de/9xju
More than 30 social projects in 20 countries worldwide!
For the ninth time now, the German Football Ambassador Association is honouring German footballers and coaches for their social commitment abroad and recognising them for their contribution to Germany's positive image in the world. Since all awards go hand in hand with the support of a social project, more than 30 social projects worldwide have already been supported in this way. "Supporting social projects and, at the same time, honouring the commitment of football personalities is the basis of our idea," said Roland Bischof.
German Football Ambassador (Deutscher Fußball Botschafter e.V.)
The German Football Ambassador, based in Berlin, was founded in 2012 by Roland Bischof and honours German coaches and players who contribute to the positive image of football and Germany through their performance and commitment. The awards come with prize money for social projects. From Nepal to Namibia: the association has been able to support a total of more than 30 sponsorship projects worldwide since 2013. The supporting partners such as the German Foreign Office, Goethe Institute, kicker, Deutsche Telekom or the initiator's Berlin agency, PRESENTED BY, are also involved. In addition, numerous media partners help to bring the good idea to the world - among them are SID, Deutsche Welle, GOAL.com, SKY, Sportbuzzer, setONE, Argus Data Insights and the MC Group.
www.fussballbotschafter.de/en
PRESS CONTACT
Deutscher Fußball Botschafter e.V.
Kurfürstendamm 234 I 10719 Berlin
Tel.: +49 30 2809 8798
E-Mail: kontakt@fussballbotschafter.de
Also follow us on:
www.facebook.com/fussballbotschafter
www.instagram.com/fussballbotschafter

Zur Pressemappe
Kontakt
SID Marketing
Ursulaplatz 1
DE-50668 Köln
+49 221 99880 0
nicola.schnitzler@sid-marketing.de
Social Media & Links
Facebook
Twitter
Instagram
Homepage
Themen
» Soziales Engagement
» Fußball
Aktionen
Download als TXT
Drucken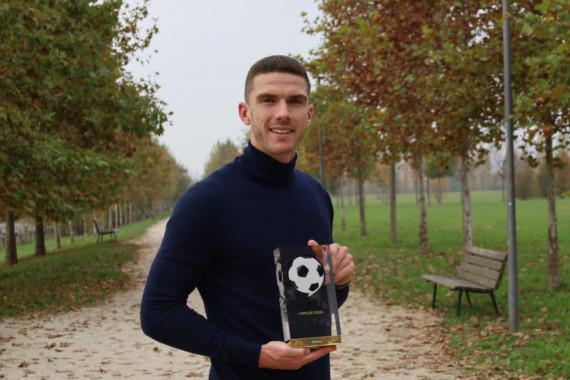 gosens
© Deutscher Fußball-Botschafter e.V.
Download