Künstler Flör mit seinem Werk "Vogts – Champ of Charity", mit dem Affordable Art und dem signierten Original
© Deutscher Fußball Botschafter e.V.
-, 08.06.2021
Berlin, 08th June 2021 -
Right on time for the 25th anniversary of the German DFB national team's last European championship title, the German Football Ambassador is launching a big art campaign with the coach of the 1996 European champions, Berti Vogts, in the run-up to the 2021 European Football Championship.
With this art campaign and auction called "Champs of Charity", outstanding personalities of victorious German national teams will be immortalised by the artist Flör and the artworks, originally signed by the prominent football stars, will be auctioned off for social causes.
In addition to Berti Vogts, Uli Hoeneß (1972 European Championship) and Bernd Schuster (best player of the 1980 European Championship) have already pledged their support - these artworks will then be auctioned off in the course of the 2021 European Championship year. In the 2022 World Cup year, other title holders will follow with the four men's World Cup victories (1954, 1974, 1990, 2014) and the two women's World Cup titles (2003, 2007).
When in 2020, at the start of the last, extremely successful initial art project with Jürgen Klopp and Urs Meier, the artist Ralf Metzenmacher died by complete surprise, the non-profit association with its partner gallery unicartem decided to continue the idea of building bridges between art and football with a new project in his spirit. The pop artist Flör from Düsseldorf spontaneously agreed to support "Champs of Charity" with his charitable commitment.
For each original work, 25 art prints (Affordable Arts) will also be produced, which the artist will individually rework and which will also be originally signed by the prominent football stars.
Roland Bischof, President of the German Football Ambassador, is pleased about the great support from the football personalities, the artist as well as the partners unicartem and United Charity: "I would like to thank all those involved and am very pleased that our football ambassador family is so engaged in promoting the social background of our idea".
The first auction with World and European Champion Berti Vogts will start on 08.06.2021.
https://www.unitedcharity.de/Auktionen/Berti-Vogts-Kunstwerk
The Affordable Arts can be purchased at: www.champsofcharity.de
More information about the artist: https://unicartem.com/i/floer
German Football Ambassador (Deutscher Fußball Botschafter e.V.)
The German Football Ambassador, based in Berlin, was founded in 2012 by Roland Bischof and honours German coaches and players who contribute to the positive image of football and Germany through their performance and commitment. The awards come with prize money for social projects. From Nepal to Namibia: the association has been able to support a total of more than 30 sponsorship projects worldwide since 2013. The supporting partners such as the German Foreign Office, Goethe Institute, kicker, Deutsche Telekom or the initiator's Berlin agency, PRESENTED BY, are also involved. In addition, numerous media partners help to bring the good idea to the world - among them are SID, Deutsche Welle, GOAL.com, SKY, Sportbuzzer, setONE, Argus Data Insights and the MC Group.
www.fussballbotschafter.de/en
PRESS CONTACT
Deutscher Fußball Botschafter e.V.
Kurfürstendamm 234 I 10719 Berlin
Tel.: +49 30 2809 8798
E-Mail: kontakt@fussballbotschafter.de
Also follow us on:
www.facebook.com/fussballbotschafter
www.instagram.com/deutscherfussballbotschafter

Zur Pressemappe
Kontakt
SID Marketing
Ursulaplatz 1
DE-50668 Köln
+49 221 99880 0
nicola.schnitzler@sid-marketing.de
Social Media & Links
Facebook
Twitter
Instagram
Homepage
Themen
» Fußball
» Soziales Engagement
Aktionen
Download als TXT
Drucken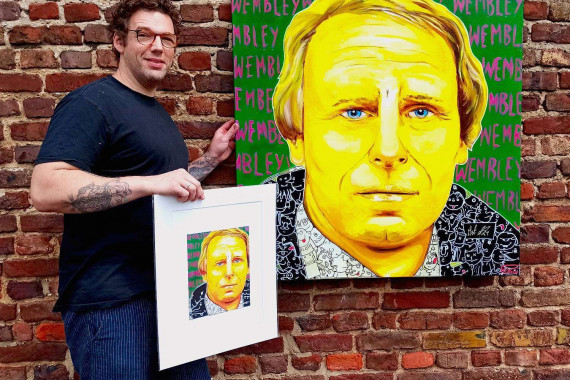 2021-06-08 fubo Foto
© Deutscher Fußball Botschafter e.V.
Download